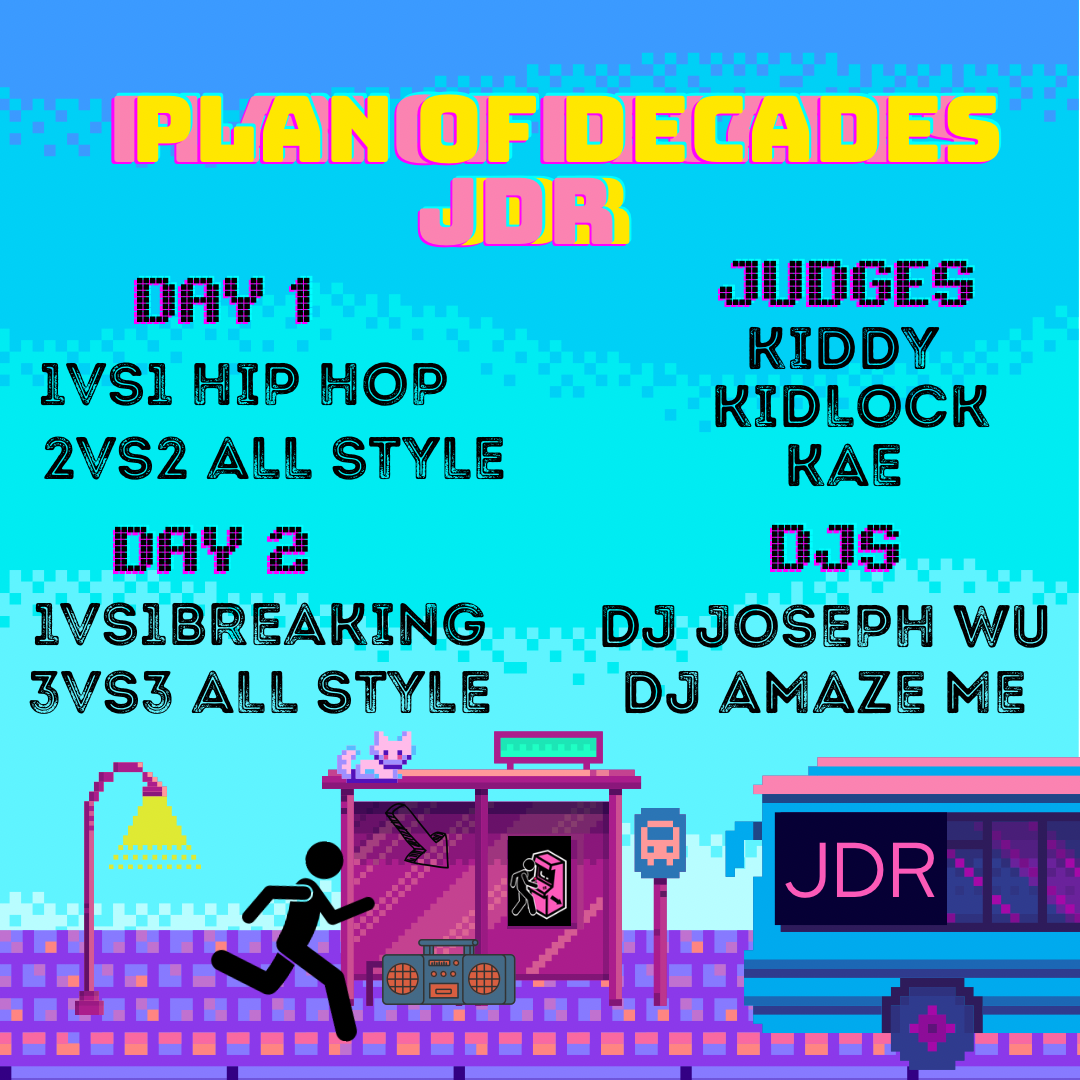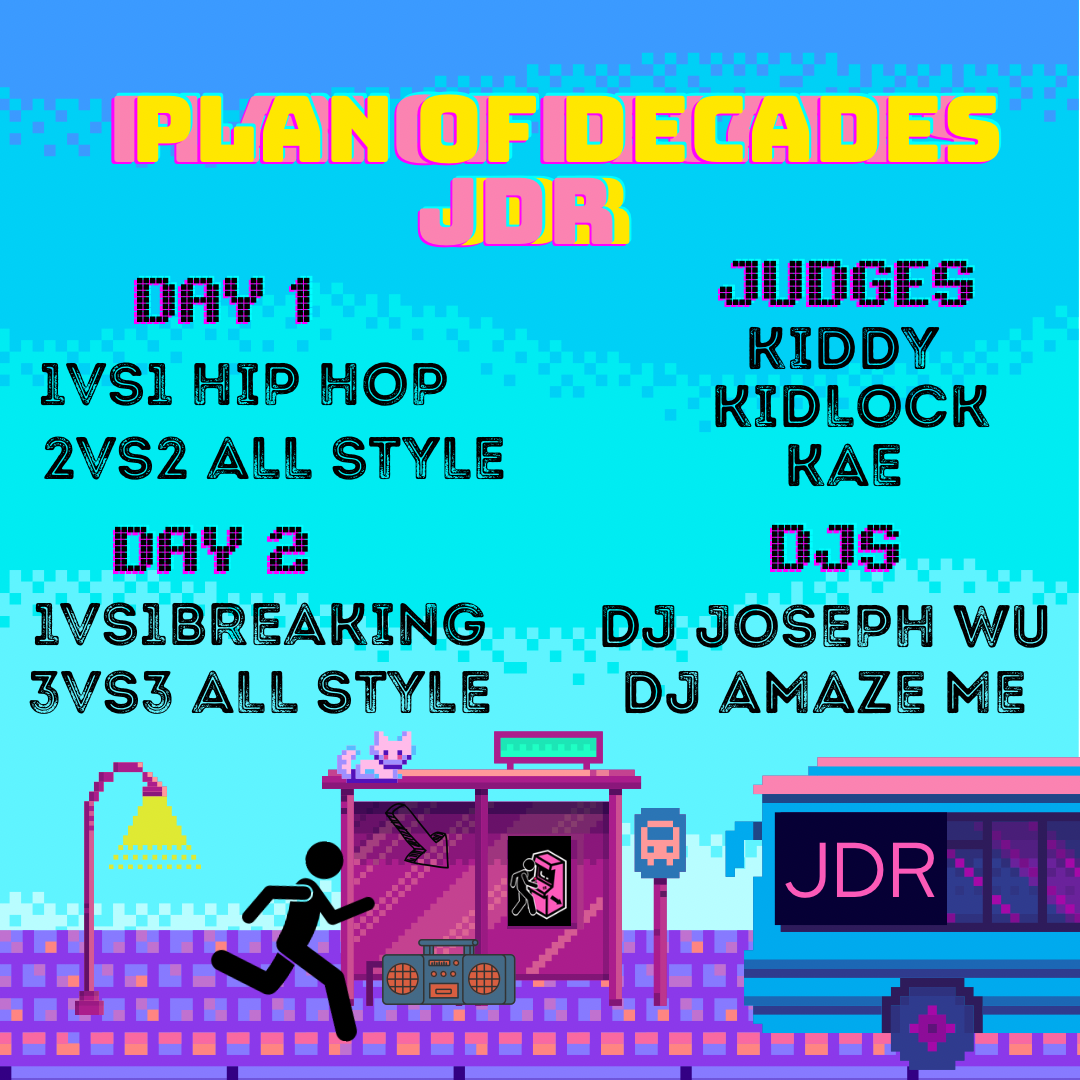 Plan Of Decades JDR
Sat, Jan 28 - Sun, Jan 29
12:30 - 15:00
Event Details
About
Plan of decades is an event collaboration combining with the local greek events "Plan Below" and "Decade Rules".

Plan Below was created clearly to give an annual event to the culture having its own unique all style category and also bringing new sounds and tracks by supporting upcoming dj's of the greek community.
Decade Rules concept is to introduce a certain decade each time. The event happens so new generation dancers or even the older generation can experience and learn the music history of every style.

Plan Below and Decade rules were created by local dancers to support our small dance community. Since Greek dance community is small and not so active on creating and giving such events, we decided to collaborate and create "Plan of Decades"

This event is here to finally create something big in Greece, inviting new people from Greece and all over the World to meet , party and exchange together.

Hosted By
Plan Of Decades team