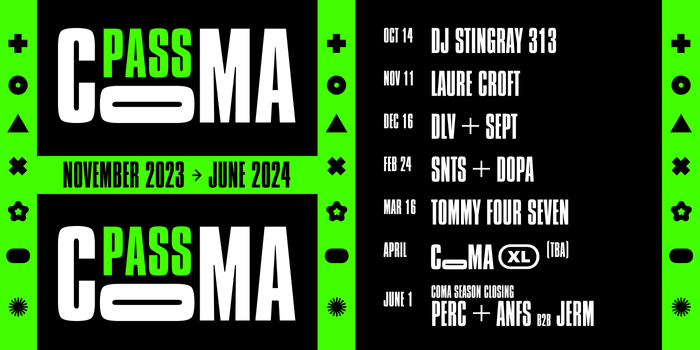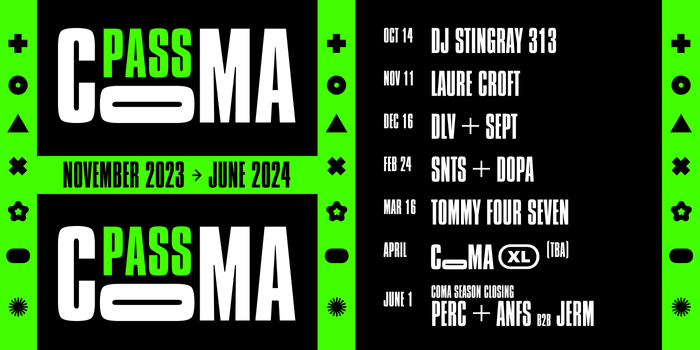 CoMA Pass season 2023-2024
Sat, Nov 11 - Sat, Jun 01
23:45 - 23:45
Event Details
About
A new era of CoMA is here. Are you ready for it ? We proudly present CoMA Pass. 50 limited tickets. One ticket that will grant you access to all our events during this running season (Nov 2023 - June 2024) followed by a CoMA t-shirt and a collectible CoMA pass.
Note: The correct date for SNTS+DOPA is 23/02/24
Featured events : Nov 11 w/ Laure Croft Dec 16 w/ Sept + DLV Feb 23 w/ SNTS + DOPA Mar 16 w/ Tommy Four Seven April CoMA XL (TBA) June 1 Season Closing w/ Perc + ANFS b2b Jerm Don't miss your chance to be part of the action !
Hosted By

CoMA