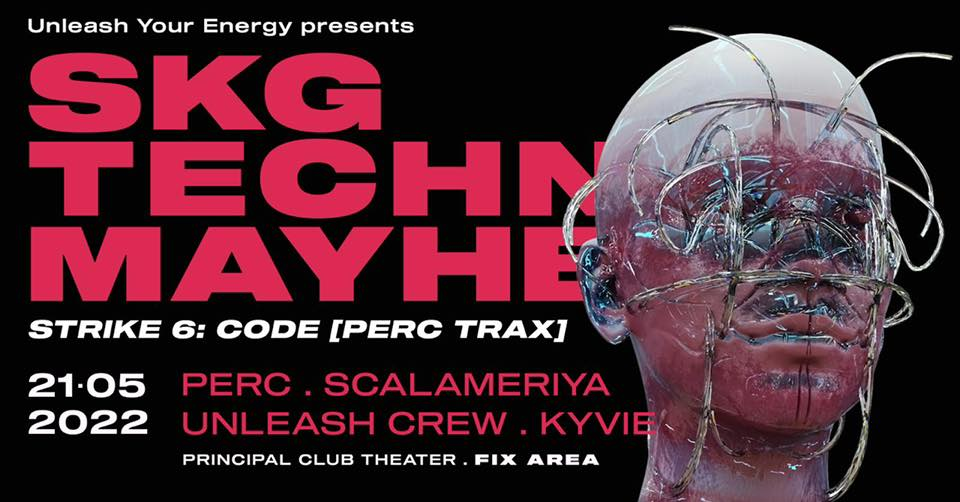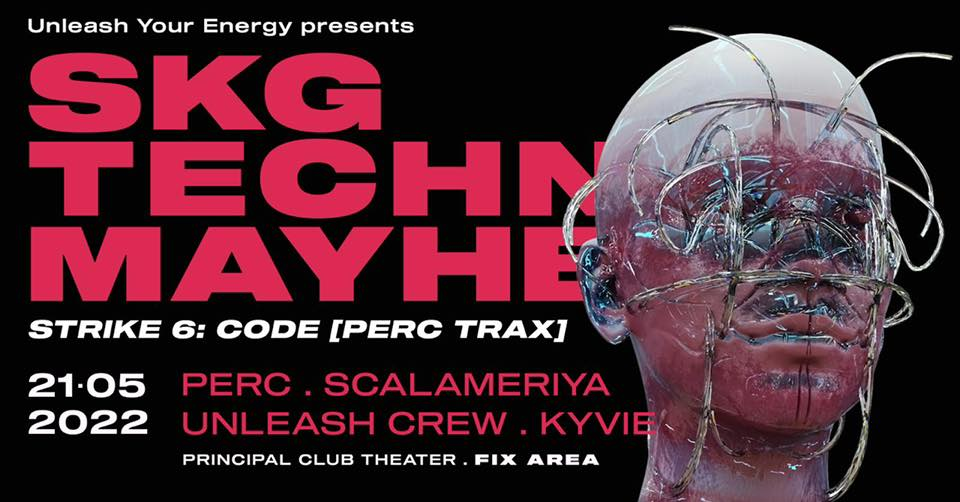 SKG TECHNO MAYHEM STRIKE 6 w/ PERC TRAX [PERC & SCALAMERIYA]
Πληροφορίες Εκδήλωσης
Περιγραφή
SKG TECHNO MAYHEM - STRIKE 6
Το Σάββατο 21 Μαΐου το SKG TECHNO MAYHEM επιστρέφει με ένα ξεχωριστό closing season SHOWCASE Collaboration!
Αυτή τη φορά φιλοξενούμε την διεθνούς φήμης δισκογραφική PERC TRAX, με έδρα την Αγγλία.
Μαζί της ο ιδρυτής της, PERC και για πρωτη εμφάνιση στη Θεσσαλονίκη, ο SCALAMERIYA.
Άλλη μια πρώτη εμφάνιση μαζί μας θα κάνει η KYVIE και φυσικά θα συμμετέχει και όλο το UNLEASH crew!
SKG TECHNO MAYHEM - STRIKE 6
Saturday 21st of May STRIKE 6 gonna be extra wild and will definitely be beyond your expectations!
This time we will present you the Legendary UK based label, PERC TRAX !
Alongside the founder PERC and SCALAMERIYA who will make his debut appearance for the public of Thessaloniki.
Another first appearance with us will be made by KYVIE, and of course the whole UNLEASH Crew.

LINE UP: PERC
SCALAMERIYA
UNLEASH CREW
KYVIE

Location: Principal club Theater, FIX area, SKG
Fun starts at 23:00!

Grab your ticket early and don't forget to Unleash your energy!🏄🏼‍♂️
JOIN THE ULTIMATE MAYHEM & COME AS YOU ARE!
Διοργανώνεται από

Unleash Your Energy