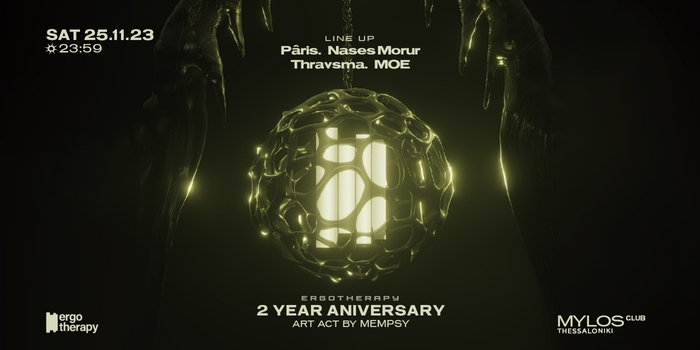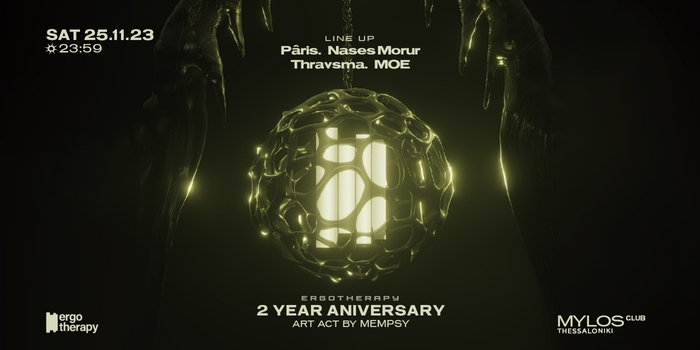 Ergotherapy [2 YEAR ANNIVERSARY]
Πληροφορίες Εκδήλωσης
Περιγραφή
We are happy to announce the second party of the season on 25/11. Celebrating the third year of Ergotherapy.
One year after the private & exclusive event the talented duo from the underground scene of Berlin @moe_kfa and @ppparis____ is back in town. We welcome the @nm_noise Berlin gang once again!
Alongside @nasesmorur.eth on closing duties, @thravsma__ for the warm up and the special art act by @mempsyy 🔥
More informations soon!
Design by @ftma.designs
Διοργανώνεται από

ERGOTHERAPY