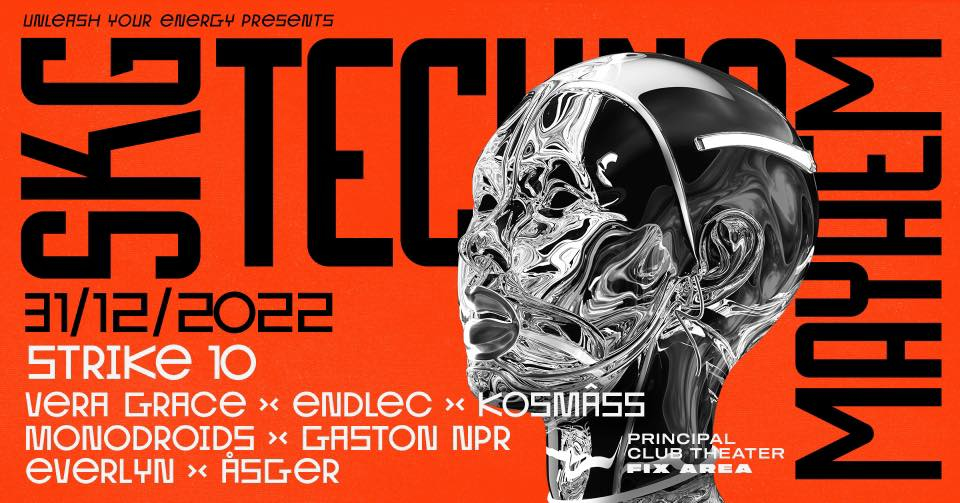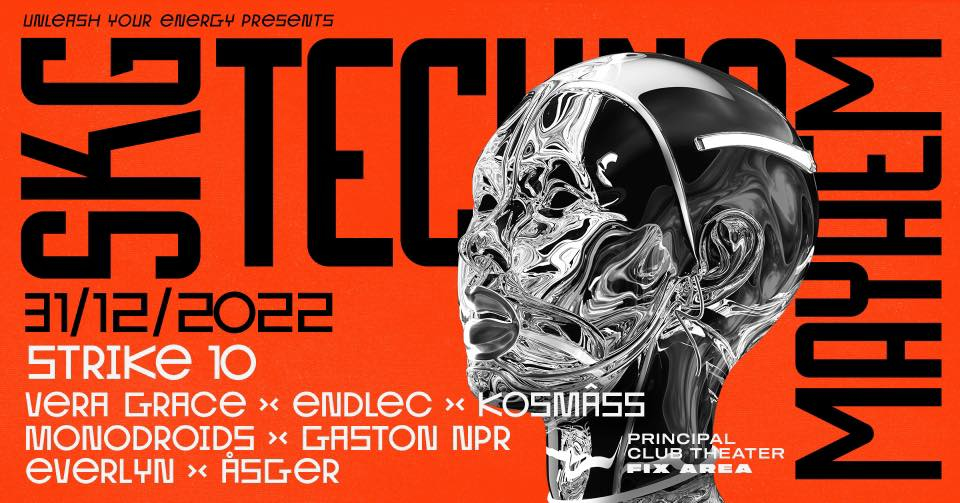 SKG TECHNO MAYHEM: STRIKE 10 w/ VERA GRACE, ENDLEC, KOSMÂSS, MONODROIDS, GASTON NPR, EVERLYN & ÅSGER
Πληροφορίες Εκδήλωσης
Περιγραφή
Welcoming 2023 !
𝐒𝐊𝐆 𝐓𝐄𝐂𝐇𝐍𝐎 𝐌𝐀𝐘𝐇𝐄𝐌 - 𝐒𝐓𝐑𝐈𝐊𝐄 𝟏𝟎
𝐰/ 𝐕𝐄𝐑𝐀 𝐆𝐑𝐀𝐂𝐄

𝐋𝐈𝐍𝐄 𝐔𝐏:
VERA GRACE
ENDLEC
KOSMÂSS
MONODROIDS
GASTON NPR
EVERLYN
ÅSGER

𝗟𝗢𝗖𝗔𝗧𝗜𝗢𝗡:
Principal club Theater, FIX area, SKG
Fun starts at 01:00!
𝙏𝙄𝘾𝙆𝙀𝙏𝙎!
Phase 1 :12 E
Phase 2 : tba
Phase 3 : tba
𝐏𝐫𝐞𝐬𝐚𝐥𝐞 𝐒𝐩𝐨𝐭𝐬:
Coming soon..
𝐁𝐮𝐲 𝐎𝐧𝐥𝐢𝐧𝐞:
(In cooperation w/ @cometogether.app)


Grab your ticket early and don't forget to Unleash your energy!🏄🏼‍♂️
JOIN THE ULTIMATE MAYHEM & COME AS YOU ARE!
Διοργανώνεται από

Unleash Your Energy